The Board Room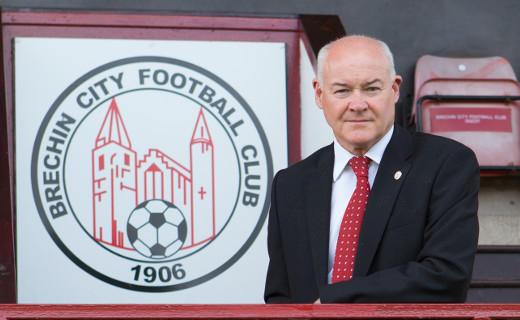 Ken Ferguson - Chairman
A lifelong Brechin City supporter, one of Ken's first roles for The Club was that of official photographer. This led to the role of Programme Editor and subsequently Club Secretary for 15 years before becoming Chairman in 2007. In terms of Brechin City history, there are some pretty illustrious names for Ken to follow, including David Birse, Hugh Campbell-Adamson and the late David Will. Ken served latterly as the Division 2 Representative in the disbanded Scottish Football League, and at the Scottish FA Council. He currently sits on the SPFL Board as the Representative for League One and League Two – a role which requires him to regularly tackle the journey to Hampden Park in Glasgow. Ken is very much a hands-on Chairman, taking on a multitude of Club-related tasks himself. Outside football, Ken is co-director of a well-known local wealth management business.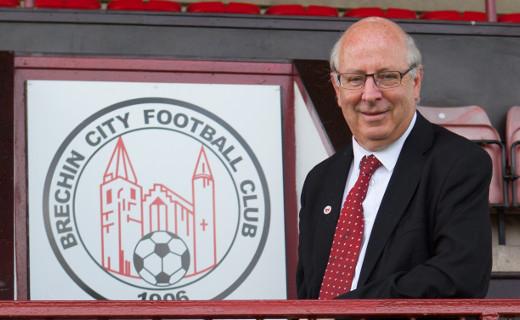 Martin Smith - Vice Chairman & Treasurer
Martin is well known around the town, both through his association with the Club and his uninterrupted career as a teacher at Maisondieu Primary School right through to his retirement. He is the longest serving member of The Club's Management Committee, and is rightly proud of the fact that he is the longest serving Club Treasurer in Scottish senior football, having originally taken on the role in 1982. As Treasurer, Martin deals with a huge variety of financial issues unseen to those out-with the Boardroom. There are far too many to list, but let's just say that Martin's experience goes a long way to ensure the continued financial well-being of Brechin City FC. Martin moved to Brechin in 1973 and attended his first City match in 1977, joining the Supporters Club in 1978 serving pies and sandwiches from the refreshment hut. He has, in his time, been a 'gate-boy', sold programmes, washed the strips and been the bus convenor. Right now, he is happy to simply be known as the Treasurer.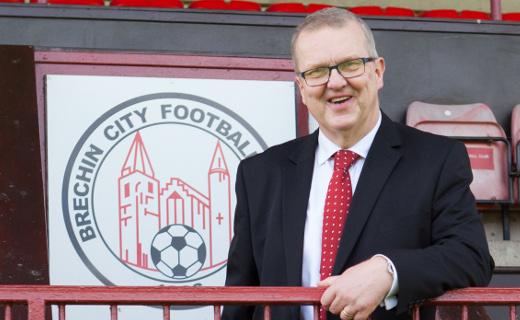 Gus Fairlie - Secretary
Gus first joined the Management Committee in 2002, taking on the role of Secretary in 2007. The nature of this role sees him as the link between the playing squad and Management Committee. Other than the Manager, Gus is the first point of contact for players joining The Club, dealing with a multitude of administration around player registrations, contracts as well as ensuring they get paid! He is also the primary contact for interactions with representatives from other clubs - as well as match officials. His knowledge of football, both in terms of both Brechin City and the wider game, is (almost) legendary, leading to him being first-pick on a Quiz Night. Outside football Gus is the Finance Director of a Dundee-based construction company.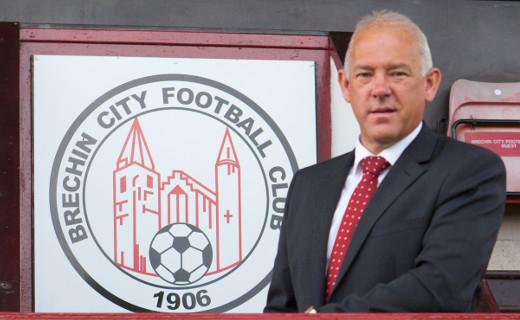 Gary Ross
As Head Safety Officer, Gary's role sees him with significant influence around Glebe Park. Having in-house expertise in the whole area of Health & Safety is a huge asset to Brechin City. His role sees him as primary contact in areas such as stewarding and first aid – as well as being The Club's key co-ordinator when it comes to pre-match organisation – in particular when high-profile matches come along. His remit for such games includes contingency planning with Safety Officers from other clubs as with a Police Scotland Match Commander and representatives from other emergency services and local authorities. Gary's remit also sees him responsible for facilities management around Glebe Park. Gary joined the Management Committee in 2009, and outside football he works in the Oil & Gas industry.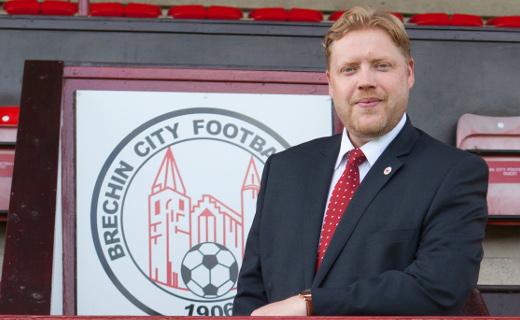 Anton Gerlings
Anton joined the Management Committee in 2009. His primary contribution is the successful match-day operation of The Club's 1983 Hospitality Lounge, where he can be found ensuring our guests - be they home or away fans - have a great day no matter what the result. Anton was also the principle co-ordinator of the Club's delivery of the SPFL Trust's healthy eating and fitness campaign - Football Fans in Training. He also has a key responsibility as the liaison between The Management Committee and The Supporters Club.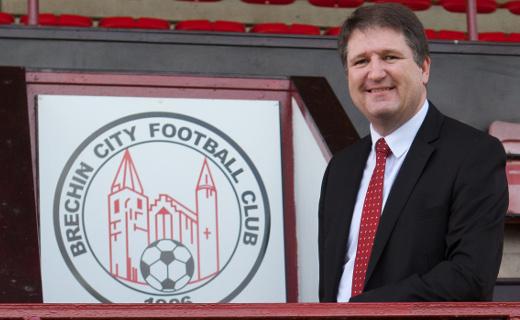 Grant Hood
Having firstly taken on the role of matchday PA Announcer in 2009, Grant was elected to The Management Committee in 2010, evolving into the role of Commercial Manager. This sees him with responsibility for the majority of The Club's Sponsorship and Hospitality offerings, as well as ground advertising around Glebe Park - and leads on many of the Club's relationships with key sponsors. He also compiles the Club's matchday publications, has a hand in the Club's online content – and compiles the occasional match report. Having spent his formative years brought up in Brechin, Kirriemuir-based Grant is the only member of The Management Committee to currently live out-with the town. He still treasures his first Brechin City Season Ticket from 1976/77. Outside football, Grant's day-job sees him working in Economic Development.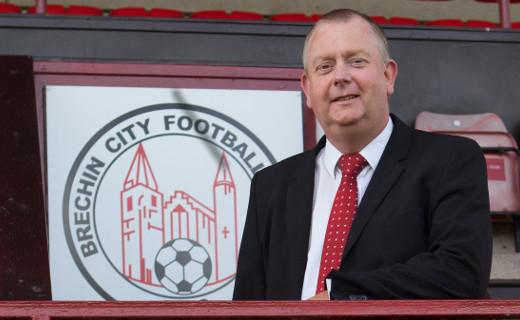 Eric Brown
Eric joined The Management Committee in 2012. He has been seen regularly around Glebe Park for several years, developing his role as deputy Safety Officer. Eric is a willing and able deputy for occasions when Gary's day job takes him overseas. The Club is fortunate to have 2 qualified Safety Officers. Also overseeing ground maintenance and repairs, Eric is continually widening his range of duties around the Club, including the match-day co-ordination of our Ball Attendants. He is also the primary link from The Management Committee into the "Glebe Gamble", The Club's weekly lottery. Eric's day job sees him as a Course Leader at Dundee & Angus College. Away from the football Eric has a passion for walking and golf.