The Board Room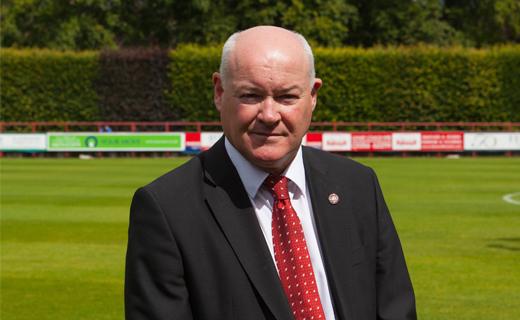 Ken Ferguson - Chairman
A lifelong Brechin City supporter, one of Ken's first roles for The Club was that of official photographer. This led to the role of Programme Editor and subsequently Club Secretary for 15 years before becoming Chairman in 2007 following David Birse, Hugh Campbell-Adamson and the late David Will. Ken served latterly on the disbanded Scottish Football League Management Committee and prior to the Club's promotion to the Championship as the Division 1/2 Representative on the SPFL Board. Ken currently sits on the SPFL Competitions Working group and the Scottish FA Congress.. Ken is very much a hands-on Chairman, taking on a multitude of Club-related tasks himself. Outside football, Ken is co-director of a well-known local wealth management business.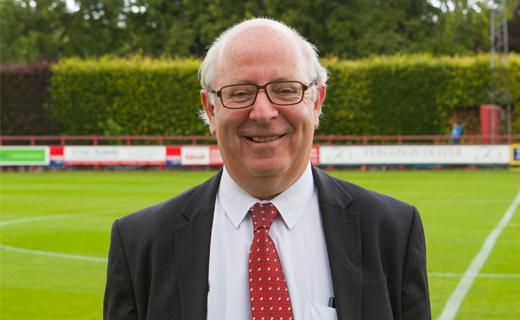 Martin Smith - Vice Chairman
Martin is well known around the town, both through his association with the Club and his uninterrupted 40-year career as a teacher at Maisondieu Primary School right through to his retirement in 2013. He is the longest serving member of The Club's Management Committee, and is rightly proud of the fact that he was the longest serving Club Treasurer in Scottish senior football, having originally taken on the role in 1982. Following a re-shuffle of Boardroom duties in 2017, he continues to control matchday finances as his experience goes a long way to ensure the continued well-being of Brechin City FC. Martin remains delighted to be a member of the Brechin City Management Committee as Vice Chairman of the club he's passionate about and can be found manning the Players & Officials entrance on matchdays.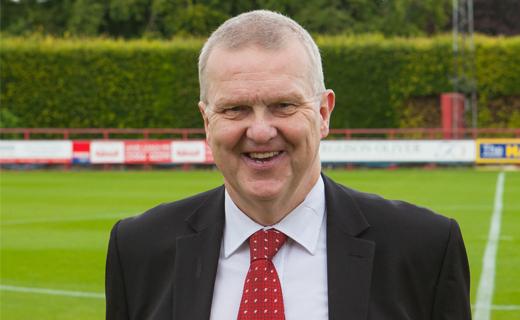 Gus Fairlie - Finance Director
Gus first joined the Management Committee in 2002, taking on the role of Secretary in 2007. The 2017 Boardroom re-shuffle saw Gus's role re-aligned from that of club administration to that of financial oversight, allowing The Club to benefit from the knowledge and expertise of his day job in the equivalent role within a Dundee-based construction company. His 10 years of experience as Club Secretary positions Gus with a huge amount of invaluable knowledge around the running of The Club, resulting in him being well known as Brechin City's principal point of contact in the broader Scottish football community. His knowledge of football, both in terms of both Brechin City and the wider game, is (almost) legendary, leading to him being first-pick on a Quiz Night.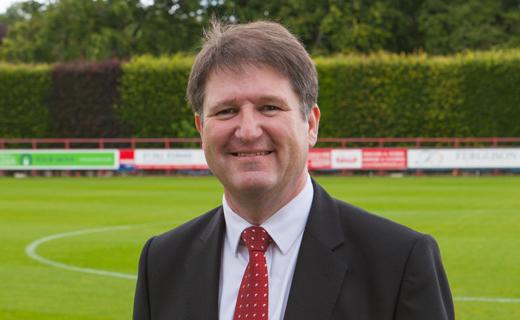 Grant Hood - Secretary
Grant joined The Management Committee in 2010, his duty prior to this being that of Matchday Announcer. This saw him evolve into the role of Commercial Manager and taking on a variety of income generating activities around sponsorship, advertising and hospitality and leading relationships with a number of The Club's key sponsors. The 2017 Boardroom re-shuffle saw Grant take on the duties of Club Secretary. This sits alongside established existing tasks including the compilation of matchday publications and occasional online content and he currently retains the matchday microphone. A lifetime City supporter who spent his formative years in Brechin, Grant is the only member of The Management Committee to live out-with the town. Outside football, Grant's day-job sees him working in Economic Development.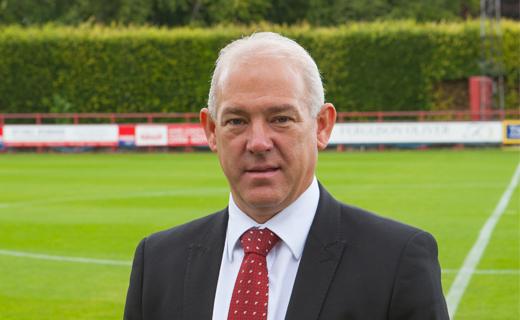 Gary Ross
As Head of Safety, Gary's role sees him with significant influence around Glebe Park. Having in-house expertise in the whole area of Health & Safety is a huge asset to Brechin City. His role sees him as primary contact in areas such as stewarding and first aid – as well as being The Club's key co-ordinator when it comes to pre-match organisation – in particular when the high-profile matches come along. His remit for such games includes contingency planning with Safety Officers from other clubs as with a Police Scotland Match Commander and representatives from other emergency services and local authorities. Gary's remit also sees him responsible for facilities management around Glebe Park. Gary joined the Management Committee in 2009, and outside football he works in the Oil & Gas industry.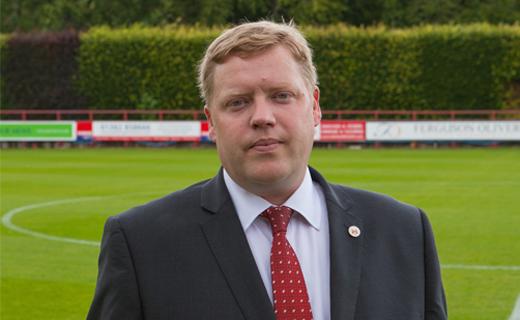 Anton Gerlings
Anton joined the Management Committee in 2009. His primary contribution is the successful operation of Brechin City's matchday hospitality, where he can be found ensuring our guests - be they home or away fans - have a great day no matter what the result. In addition to this Anton is also the principal co-ordinator of the Club's delivery of the SPFL Trust's healthy eating and fitness campaign - Football Fans in Training. He is other key responsibility is that of The Club's Supporter Liaison Officer.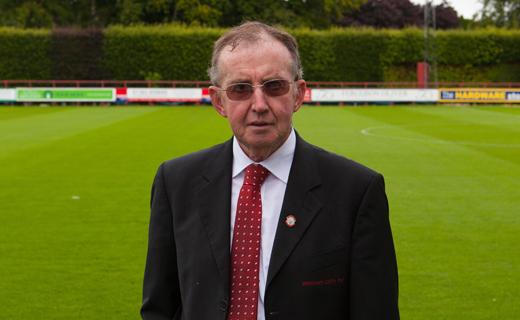 Ian Jardine
Ian is presently on his second stint on the management committee, having had a gap year in 2015. Ian is your quintessential committee man. He rarely, if ever, misses a meeting or a match and is always the first to volunteer when jobs are up for grabs. Putting down or taking up covers, clearing snow or water from the pitch, weeding, laying concrete or painting, Ian is the first one to turn up at the Glebe and usually puts the younger members of the committee to shame with his boundless energy and enthusiasm. At meetings he is the minute secretary and, without fail, accurate minutes are distributed to all by 6am on the morning following the meeting. He also helps out with invoicing and the organisation of fund raising events. Outside of the club, Ian is a first class golfer and a second class bowler. He is on the greens committee of the Golf Club and match secretary at the Bowling Club. Between his five games of golf a week, an average of two meetings between Monday and Friday and his football commitments, Ian has an extremely busy weekly schedule.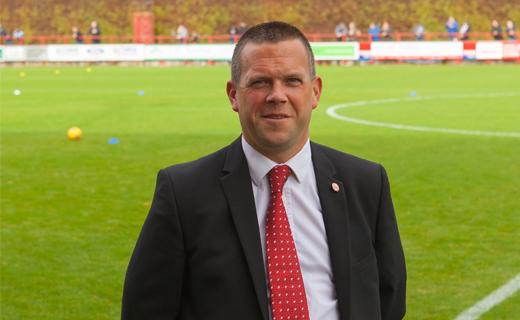 Bobby Black
A lifelong Brechin City Supporter and long term sponsor over many years, Bobby has joined the Brechin City FC board to assist with the running of the club and to bring additional business support and acumen to the club. With his business connections in the Brechin & the North East of Scotland of a Furniture & Flooring Retailer, Removals & Storage, Quality Coach Hire and Coach Holidays, his businesses have diversified over the years to meet the changing trends and markets whilst remaining a keen supporter of the club. Bobby, outside of business enjoys his time with his family and walks with his dog, keeping fit, visiting Isle of Mull and Iona along with several visits to Alcudia, Mallorca, married to Ann-Marie (whom is on the Brechin City Supporters Committee), he has 2 sons' Robert and Rory and a daughter Iona, both boys are very keen on football and Bobby can be found travelling all over Dundee and Angus watching and supporting his boys play for their local team.